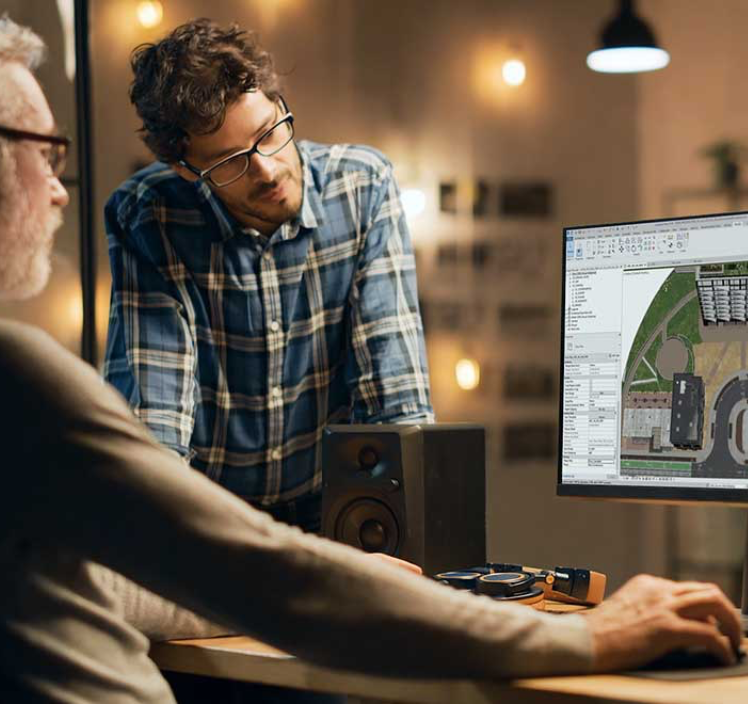 Begin modeling in 3D with accuracy and precision.
Automatically update floor plans, elevations, and sections as your model develops.
Let Revit handle routine and repetitive tasks with automation so you can focus on higher-value work.
Revit is BIM software that brings all architecture, engineering, and construction disciplines into a unified modeling environment, driving more efficient and cost-effective projects.
Project teams can work together anytime, anywhere using Revit with BIM Collaborate Pro, a powerful and secure cloud-based collaboration, and data management solution. Work faster in an intuitive and customizable interface.